Additional obligations relating to on-call workers from August 2022
'Unpredictable' working times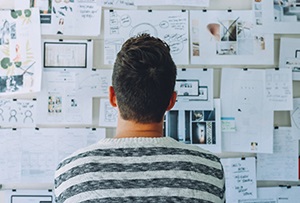 This new obligation relates specifically to employment contracts where the working times are entirely or largely unpredictable, as in the case of zero-hours or min-max contracts, for example. However, the legislator has stated that contracts with an unpredictable work pattern should also be understood to include work where an employer obliges employees to respond to customer requests. This applies to certain on-call and standby services, for example.
What information has to be provided in writing?
If the majority of the hours to be worked are unpredictable, the on-call worker can only be obliged to work at a particular time if he or she has received the following information in writing from the employer on entering into the employment contract:
confirmation that the hours to be worked are variable;
the guaranteed number of paid hours;
the wage for hours worked above the guaranteed number of hours;
the days and times when the employee can be obliged to work;
the notice that must be given when calling an employee (in the case of an on-call contract this will be 4 days, unless this period has been shortened to 24 hours in a collective labour agreement).
The on-call worker may therefore refuse calls to carry out work outside these agreed reference days or reference hours. There is no entitlement to receive pay for the agreed reference days and reference hours. Such an entitlement only arises if work is actually carried out.
Specification in the contract
Practically speaking, this means that, for on-call workers, the employment contract will have to specify the days and times when the on-call worker will need to be available. It is therefore important to make sure that availability is specified in the contract. There are no restrictions on the number of reference days and reference hours that the parties can agree on.
This means that virtually all days of the week and all hours of the day can be specified.
Please note: in the case of existing contracts the new information only needs to be provided within a month of a request being made to this effect.
Deel dit bericht via
Inschrijven nieuwsbrief